Tap Show Company
BACK TO SCHOOL ON SEPTEMBER 13th ! Tap Show Company is owned and operated by Joëlle Ribant. It is a tap dance and musical school and has been in Brussels for 28 years. Specializing in dance, singing, theater, tap dance, musicals, modern jazz and drum lessons. Classes, workshops and shows are for children, teenagers and adults. We also welcome studio renters proposing their own sister-disciplines like salsa, flamenco, bachata or irish dancing. Joëlle Ribant is particularly proud to count Paolo Doss in the renters, proprosing a Clown workshop, coming herself from that artistic world !
Follow us on FACEBOOK and INSTAGRAM
Read an interview of Joëlle Ribant.
Read other articles about Joëlle Ribant and Tap Show Company.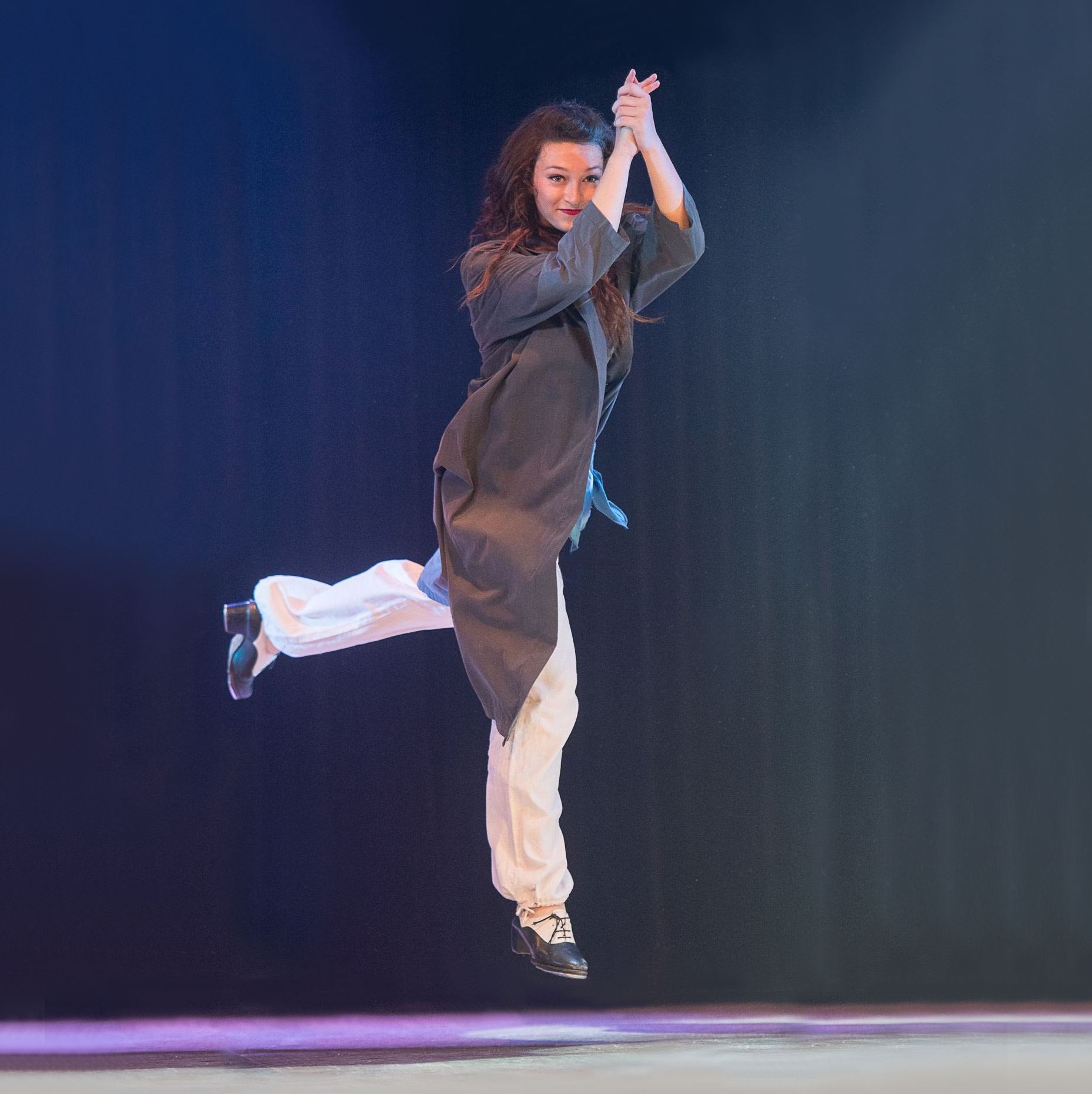 "Tap Show Company" is a dance school that opened in Brussels 25 years ago. It specializes in tap dance and music. Owned and directed by Joëlle Ribant. She is a European tap dance champion, a professional dancer, with years of experience in choreography as well as a musician. The school is proficient in different formations of dance, singing and theater, always with a "musical" perspective. Tap dance classes are our specialty, but we also perform modern jazz, singing and theater. We work as a team in the formations. Drum lessons have been recently added to the schedule.
We are welcoming young children (Starting at age 3 and older) to discover the world of dancing through the ballet technique. Children, teenagers and adults may progress through the years, and participate in workshops, shows and many other events programmed with every new season. Please see the event page for details.
Besides this school, Joëlle Ribant has developed her own professional artistic company and produces shows matching your events, happenings, festivals, etc… From retro to a more modern style, we offer a large panel of possibilities, from the numbers of dancers to the amount of passages during the event. You may also choose different themes with different timeframes, starting from 5 minutes to 90 minutes. Please contact us for more information.
Our studios are also available for rent, so that other people are able to give their own classes, workshops or events. See the "Studio for Rent" page.
We can be reached for information via the "Contact Us" page. Have a magical and musical visit !!!